Prospects
Prospects are what drive our company to become a little better every day! And perspectives are what motivate you every day and make you fulfil your profession?
Welcome to Zehnder Group
No matter whether you are a career starter or an experienced specialist. Imagine the prospects Zehnder Group can offer you. With us, you can achieve a lot professionally and take the reins yourself. Because we trust in your commitment and dedication!
The Zehnder Group employs around 3,500 people worldwide. Of these, around 75% work in Europe and the remaining 25% in China and North America.
The slogan "always the best climate" also applies to the workplace at the Zehnder Group. The Zehnder Group's thinking is long-term and sustainable. A healthy motivating working environment is the only way to achieve top performance in every area. We therefore want to recruit the best talent and at the same time promote from within and achieve mutual commitment.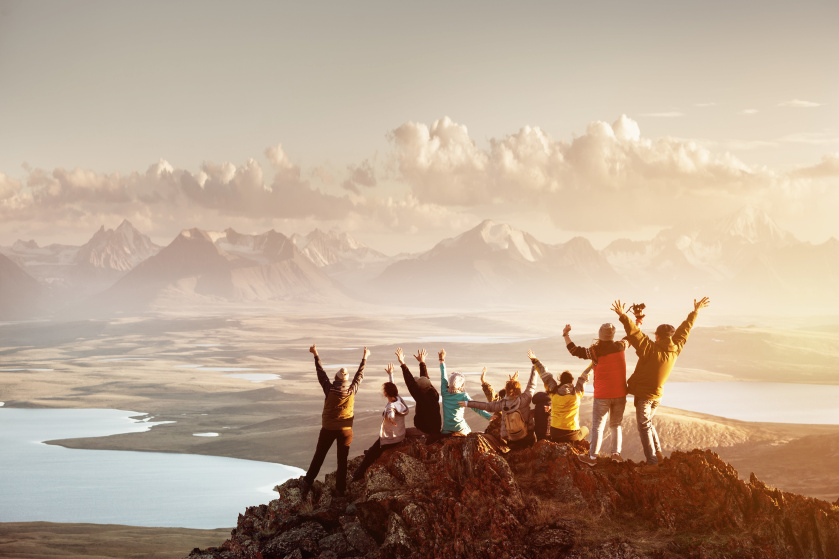 Our business areas and product lines
The vast and clearly structured product range of the Zehnder Group offers the right product, system or service for a variety of projects. From new builds to renovations, from detached homes to commercial and industrial premises.

Our activities are divided into the radiator and ventilation business areas.
Radiators
The Zehnder Group offers a wide range of heating and cooling solutions from decorative radiators to radiant ceiling panels and comfortable heating and cooling ceiling systems.
Mehr Informationen
Comfortable Indoor Ventilation
The Zehnder Group has a long history of providing systems for comfortable indoor ventilation. Energy-efficient with a high heat recovery rate for new builds and renovations of single family homes, apartment buildings and commercial buildings in the public and commercial sector.
Our heat exchangers ensure energy-efficient heating of the air in closed rooms and are thus responsible for a comfortable climate.
Our air cleaning systems provide clean air in buildings with especially high dust levels.
A steady supply of fresh air is vital for our health.
Zehnder Group offers comfortable indoor ventilation with heat recovery for a healthy, energy-efficient indoor climate.
As we spend more than 70% of our time indoors, a steady supply of fresh air is vital for our health. Zehnder Group comfort ventilation systems ensure an even exchange of used and fresh air.
The compact energy station for heating, cooling, ventilation and hot water represents the ultimate configuration. It is the ideal solution for buildings in which the windows often remain closed due to noise or dust particles – it is becoming a necessity because of the increasingly air-tight construction of modern buildings. Zehnder Group products promote a sense of wellbeing and help retain the value of the property.
Mehr Informationen
Heat exchangers
Energy recovery at the highest level.
Heat exchangers have become indispensable in the ventilation industry. They ensure energy-efficient heating of the air in closed rooms and are thus responsible for a comfortable climate. With their high heat recovery rates and many different product specifications, Zehnder Group heat exchangers are highly attractive for every centralised and decentralised ventilation unit. In addition to heat, Zehnder Group's enthalpy exchangers can also transfer humidity.
Clean Air Solutions
For a healthy and clean working environment.
Less dust in the air: Industrial air cleaning by Zehnder Group protects employees and inventory
Particles are found in every production, transport and storage facility. They float in the air, settle on the ground, on machinery or people and have the potential to severe damage.
These tiny particles can slow down conveyor belts, cause people and industrial trucks to slip, cause short circuits and much more. Particularly worrying: dust particles increase the risk of illness, e.g. allergies, asthma, even cancer and dementia.
Conventional methods don't cope well with particulate matter, as many companies have already found out. The best strategy is to capture them at their source before they can cause any damage. How? With industrial air cleaning systems from Zehnder Clean Air Solutions.
As soon as the systems are installed, they start filtering fine and coarse particulate matter, oils, vapours and more from the air, with up to 90% effectiveness depending on the area of use.
This means that employees breathe in 90% less particulate matter. The result? Healthier working conditions and happier, more productive employees. But clean air has additional positive effects too: businesses benefit from lower maintenance and cleaning costs, higher product quality (with fewer customer complaints and less waste), increased productivity (due to fewer downtimes and stoppages) and less wear on infrastructure, which all adds up to long-term protection for their investments.
Mehr Informationen